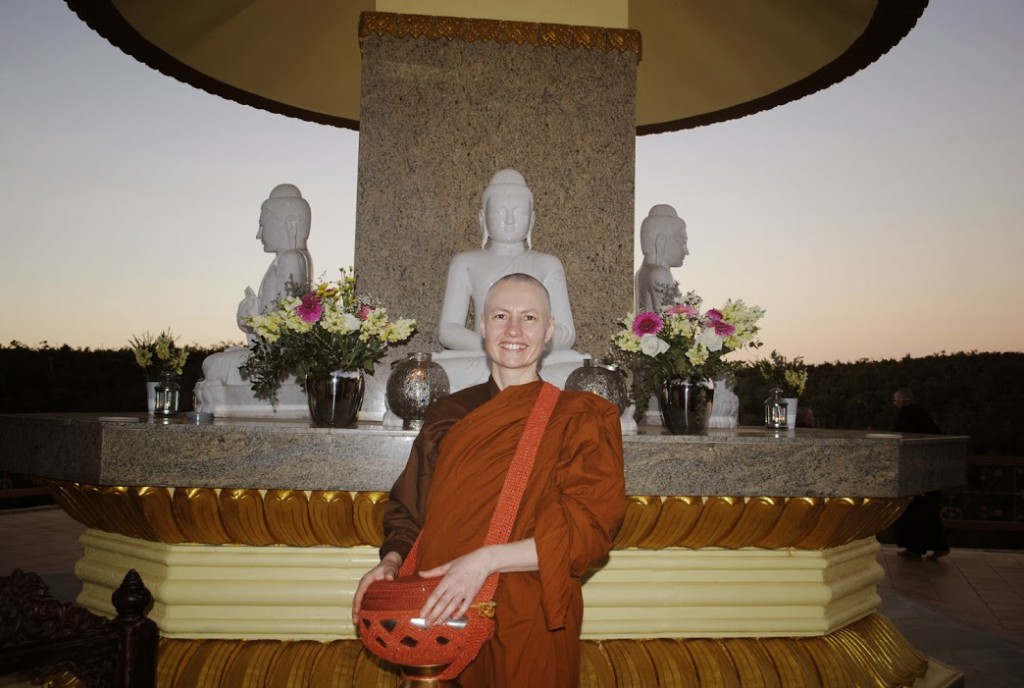 Ayya Vimala was born in the Netherlands in 1967. They studied Geophysics and MBA and later became center manager of Dhamma Pajjota, the Goenka meditation centre in Belgium.
They ordained as Sayalay Vimalacari in 2008 and 2009 in The Pyu Tawye Monastery near Yangon for a month each time and then decided to take up robes permanently. They were ordained as Anagarika in Anenja Vihara in Germany in 2012, moved to Australia and stayed in Santi Forest Monastery. They were ordained as Samaneri on 18th February 2014 in Dhammasara Monastery in Perth.
On 7th August 2016, they took higher ordination as a Bhikkhunī at the Dharma Vijaya Buddhist Vihara in Los Angeles with Ayya Gunasārī from Mahapajapati Monastery as their preceptor.
They are one of the founding members of Samita ASBL, a foundation with the goal to start a monastery in Europe.